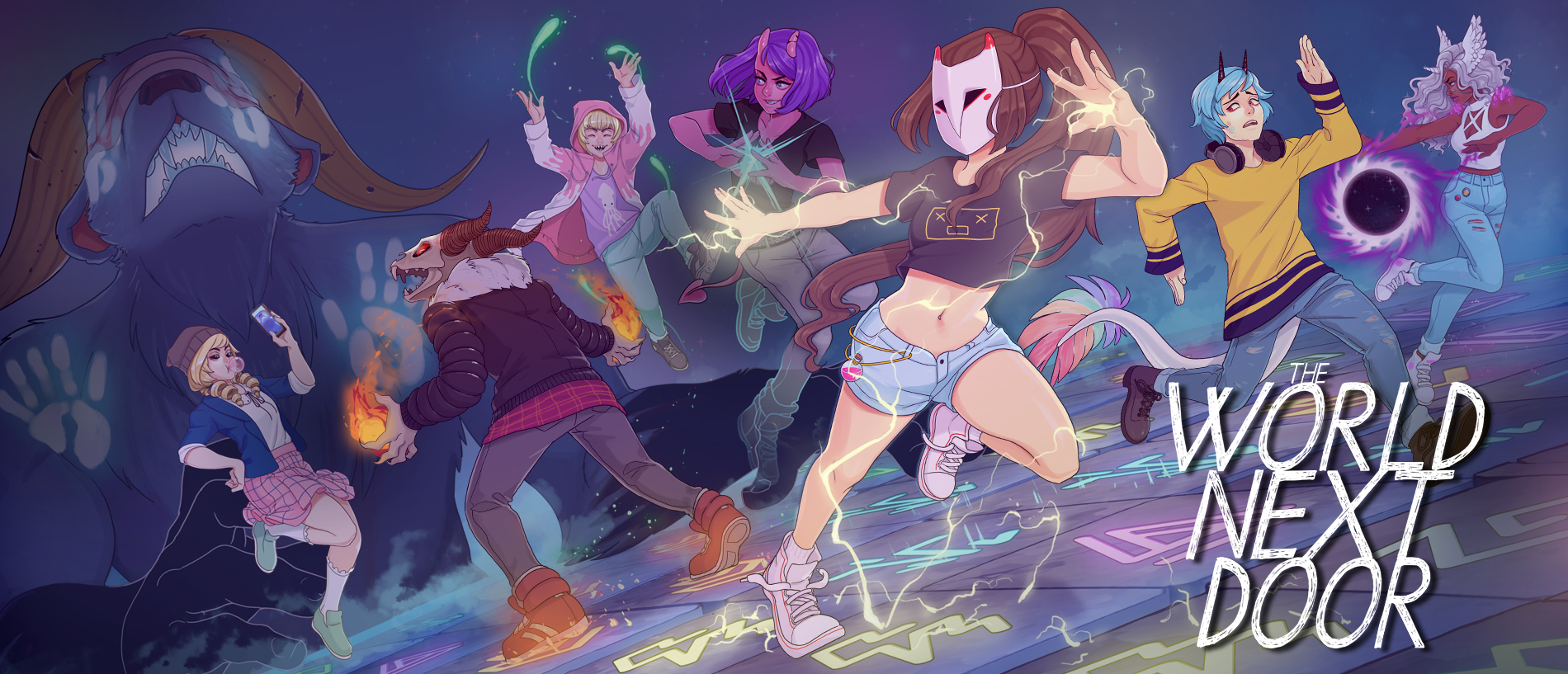 The World Next Door
Versus Mode Is Now Available!
---
This free content update lets you pick your favorite Emryn and battle against your friends in the shrines! (v.1.2.0)

1v1 local multiplayer puzzle battles
8 playable characters (complete quests in Story Mode to unlock)
16 unique levels across 4 shrines (complete shrines in Story Mode to unlock)
Please note that 2 controllers are required for this mode, and players with a new save file may need to replay certain parts of Story Mode to unlock new content in Versus Mode. We realize this could be frustrating to players who have already completed the game, so you also have the option of using the following cheat code to unlock everything in Versus Mode! In the title screen, input [LEFT][LEFT][RIGHT][RIGHT][DOWN][DOWN][UP][UP][LEFT][RIGHT] and you'll get a notification that new content has been unlocked.

More bug fixes and quality of life updates include:
Adjustments to casting and tethering hit-boxes for better spell-casting feel
Improvements for keyboard controls including new UI icons
Fixed issues caused by connecting/disconnecting controllers while app is running on PC and Mac
Added Dash to R bumper for additional controller support
No longer possible to fail a certain side quest because of certain dialogue choices
Nerfed Liza's Homing Void special ability
Added option to hide the bounding box that highlights matching runes
Added option to cap game at 60fps for PC and Mac
Fixed a few spots where it was possible to soft lock progression
The mysterious trash can interaction has been removed
We found a couple more typos… oops!
Added titles to the epilogue images in the credits
Thanks to everyone for your feedback, and for your patience! We'll be keeping an eye on Steam discussions, Twitter, and our feeback forms for any other issues that pop up with the new update.
- Corey