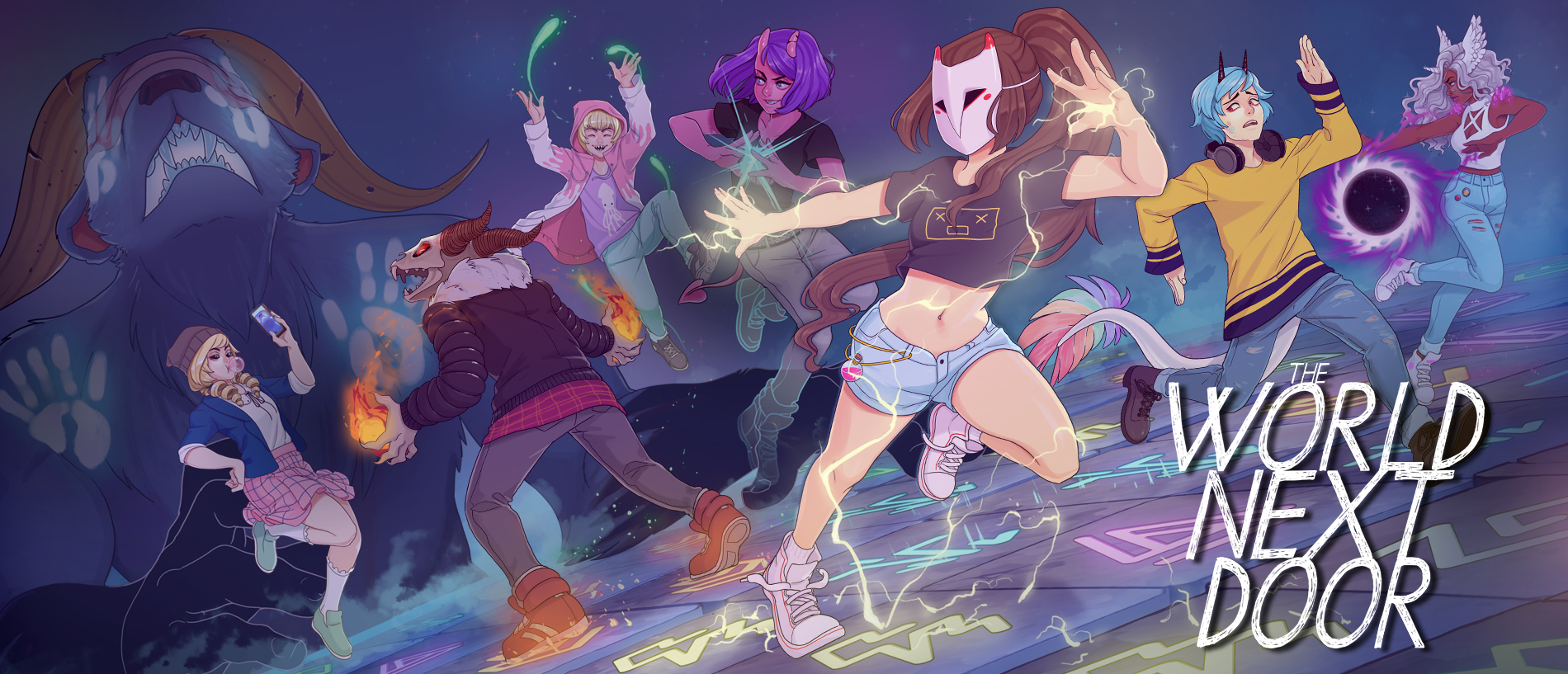 The World Next Door
The Portals Are Open: The World Next Door is Out Now!
---
The time has finally come for the portals to open and everyone with a ticket to find their way to Emrys! The World Next Door is out now!
We've been talking and sharing as much as we could about the game and what's in store, but now it's time for you to experience it yourself. Will Jun be able to find her way home? Will you get to learn why she wears a mask all the time? Will Horace get tired of fireballs?!
We hope you enjoy playing the game as much as we enjoyed creating it! We'll have lots more words and thoughts and feelings to share in the coming weeks, but right now, our goal is to savor the fact that we've shipped our first game!!
Of course, if you're at PAX East, be sure and stop by the Indie Megabooth, because Will and Jenny are there and would love to say hello…or Oshenda! 😁
Until next time,
Jenny
Files
The World Next Door - Mac (v1.1.0)
447 MB
Mar 26, 2019
The World Next Door - Soundtrack and Prelude Comic
543 MB
Mar 26, 2019